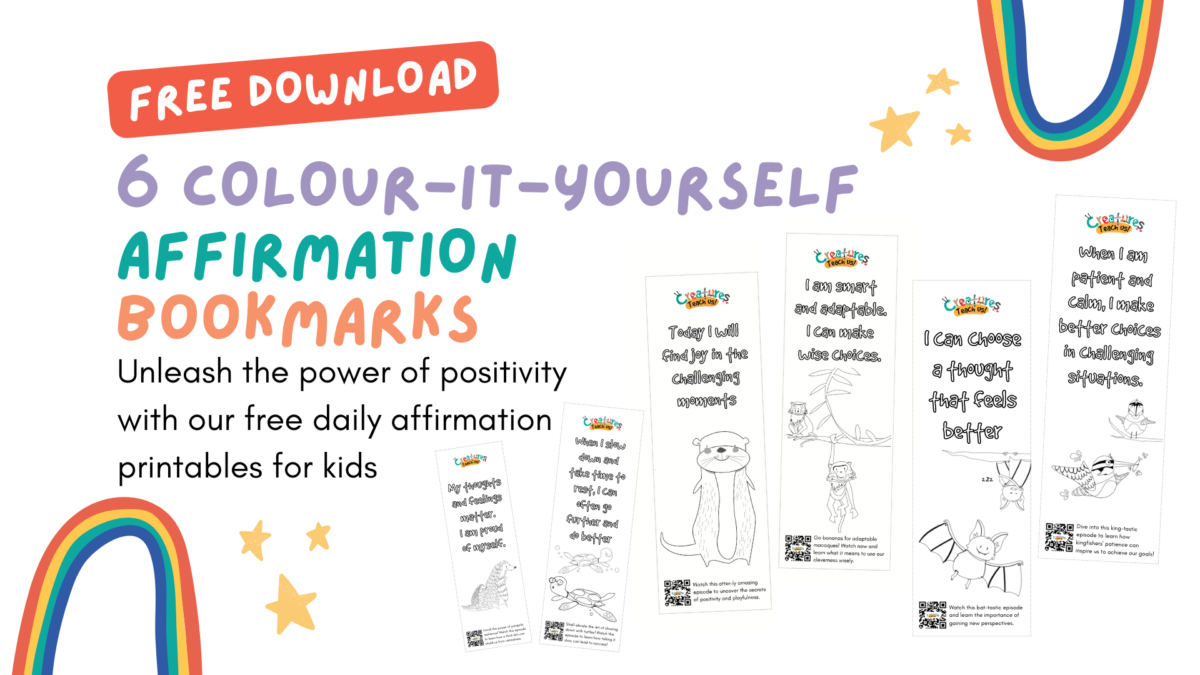 Empower your kid's reading journey with animal-inspired affirmations they can colour!
Explore our captivating and educational free printable daily affirmation bookmarks for kids, inspired by the delightful Creatures Teach Us season 2 animal mascots.
Each bookmark features an enchanting animal and their affirmation statement – the joyful otter reminding us to "find joy in challenging moments," the wise macaque encouraging "smart and adaptable" choices, the patient kingfisher inspiring calm decision-making, the resilient pangolin promoting self-pride, the perceptive bat teaching us to embrace different perspectives, and the steadfast sea turtle emphasising the power of slowing down.
These animal-themed bookmarks, paired with valuable character-building traits, offer children the chance to colour in their own unique creations while nurturing their love for reading and personal growth. Don't miss this opportunity – click here to download these charming printable affirmation bookmarks today!
Related posts