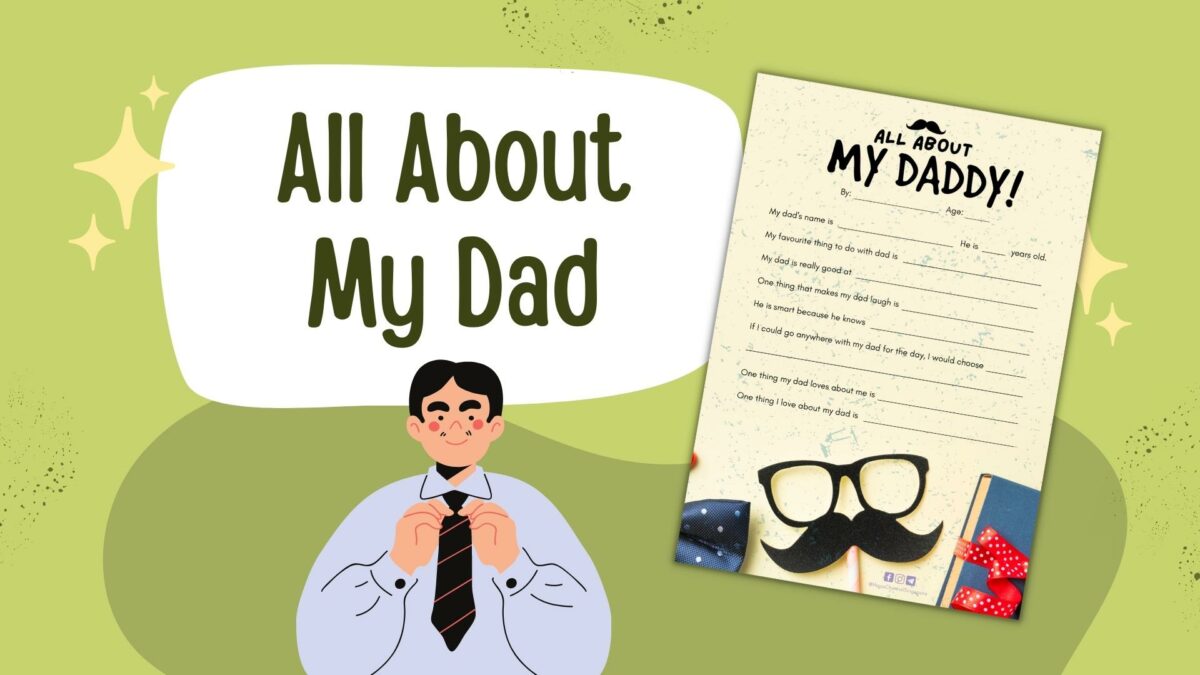 The "All About My Daddy" printable is a fun activity that kids can do for their dads in honour of Father's Day.⁠
This fill-in-the-blanks keepsake makes a wonderful gift for children to celebrate their fathers.⁠
In the future, when their children are much older, dads can look back at the interview printable. It would be fun to see what adorable things the kids filled out, and how their younger selves viewed their dads. ⁠
Download this special gift that kids could give to their fathers to treasure forever.⁠
⁠
Related posts