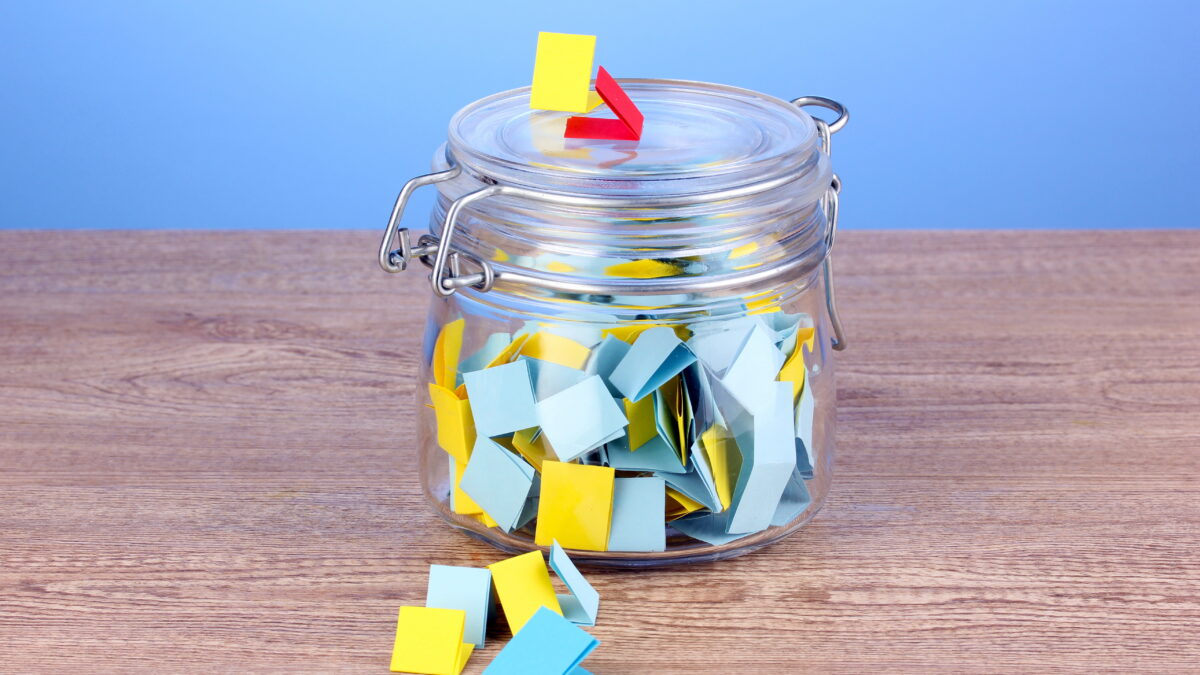 Feeling bored? Or just want to do something fun? Here's a list of ideas that can help your child explore their creative side or discover a special skill.
This list of activities is designed for children aged 5 to 11. It includes screen-free activities to practice calming skills that inspire their natural curiosity and encourage them to recharge, focus, and foster emotional regulation..
Make this more fun:
Find an empty container—shoebox, jar, biscuit tin, or anything else that can hold slips of paper. Write down each activity below, one for each slip of paper. Fold the slips of paper and place them into the container. Pull out a strip from the container and do what it says when you're feeling a little bored or just want to take a little break.
Just for fun (and also bonding)
Listen to an audiobook.
Make a fort.
Use socks as puppets and put on a puppet show.
Play hide and seek.
Learn to juggle.
Make paper flowers or snowflakes.
Do a science experiment.
Play "Simon Says".
Draw or paint pictures and put them on an art show.
Play a card game.
Sing karaoke.
Put a puzzle together.
Make up silly songs.
Learn a magic trick.
Learn origami.
Go for a nature walk.
Create shadow art.
Create leaf rubbing art.
Create a boat or spaceship out of used boxes.
Write and decorate an encouraging note for someone.
Have you tried some of the above ideas? How did it go for you? Leave a comment!
Related posts