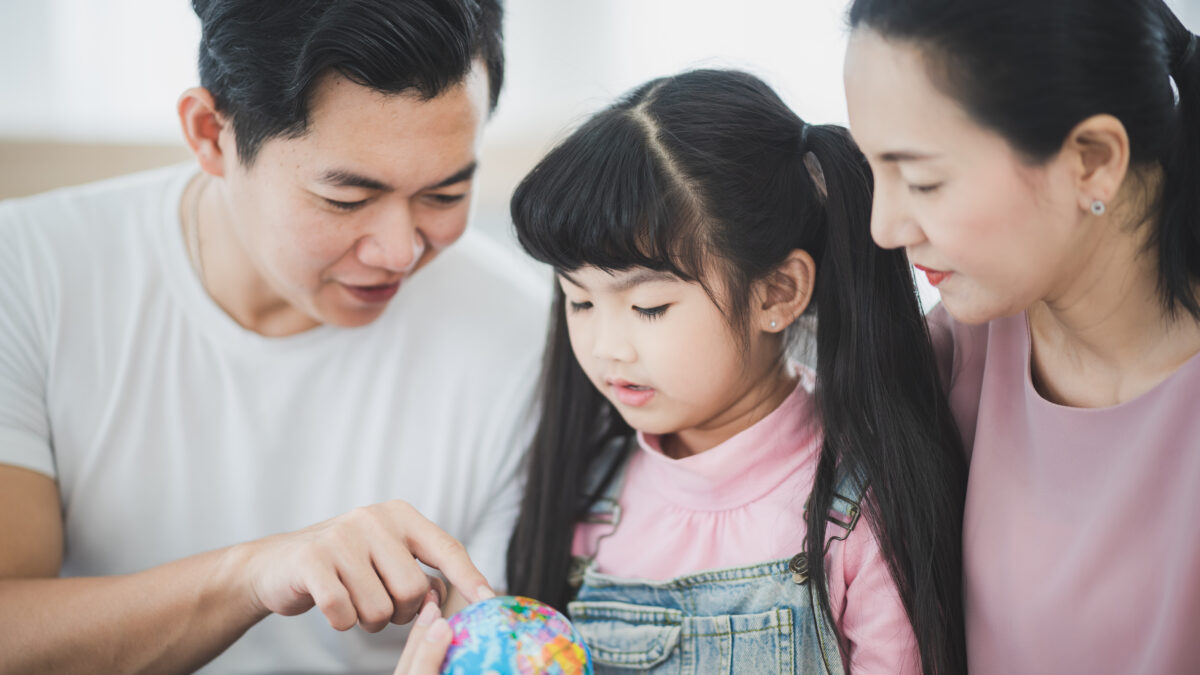 7 ways to teach your child about respect
Joash Ng, 8 months ago
4 min

read
1087
Have you noticed your child displaying behaviour such as talking back, ignoring you, or rolling their eyes?
Don't worry, you're not alone.
Respect is a complex concept that can be difficult for young children to grasp, but there are practical strategies you can use to start teaching respect to your child.
1. Reframe respect as care
We can replace the word "respect" with the words "care about". For instance, "I want you to respect my feelings" is also "I want you to care about my feelings."

Care is about showing that
– we value and are considerate of the feelings and needs of people
– the rules and order of places
– and the protection and order of things.
When we demonstrate care, we create a safe and positive environment for ourselves and those around us.
2. Model respectful behaviours
One of the best ways to teach care and consideration is through modelling. Instead of shaming and punishment, try responding calmly and empathetically to your child's behaviour. For example, if your child is upset, take the time to listen and understand their perspective. You can say something like, "I care about how you're feeling. Can you tell me more about why you're upset?"
Similarly, if your child is being disrespectful and you feel yourself getting angry, take a moment to calm down before responding. You can say something like, "It looks like we both need to calm down first. Let's take a little break, and we can try again in a few minutes." By remaining calm, you can model the behaviour you want your child to display.
3. Use books and media
Books and media can be a great way to teach children about respect. Many children's books focus on respect and kindness, such as "The Berenstain Bears and the Golden Rule" and "Have You Filled a Bucket Today?" You can also watch TV shows or movies that promote respect and discuss the themes with your child afterwards.
4. Talk about diversity
Teaching children about diversity and different cultures is an important aspect of respect. Talk to your child about different cultures, races, and religions, and encourage them to be curious and respectful of differences. This can help your child develop empathy and understanding towards others who may be different from them.
5. Role play
Role-playing is a fun and effective way to teach children about respect. You can act out scenarios with your child, such as how to greet someone, share toys, or apologize if they hurt someone's feelings. Role-playing allows your child to practice respectful behaviour in a safe and controlled environment.
6. Don't assume they already know
One common mistake we make as parents is assuming that our children know exactly what we expect of them. However, this may not always be the case, and it's important to have open communication to ensure everyone is on the same page. Encouraging family discussions about who and what each member respects is one way to promote understanding and build a culture of care. You could say, "Let's talk about people and things we care about. I respect grandma. She courageously stood up for her beliefs. Who or what do you respect?"
Additionally, discussing what feeling respected means for each family member can help promote empathy and understanding. For instance, "What does feeling respected mean for each of us? I feel respected when someone talks to me calmly." By having these conversations and listening actively to each other, families can create a safe and supportive environment where everyone feels valued and cared for.
7. Encourage self-respect
Encouraging self-care and self-respect is also important, as it helps children understand the importance of caring for themselves as well as others. Encourage your child to care for their needs, speak up for themselves, and set boundaries. When children have self-respect, they are more likely to treat others with respect as well.
Remember, teaching respect is a gradual process that requires patience and consistency. By modelling caring behaviours and using practical strategies to teach these values to your child, you can help them develop positive social skills and become kind, compassionate, and considerate individuals.

Related posts